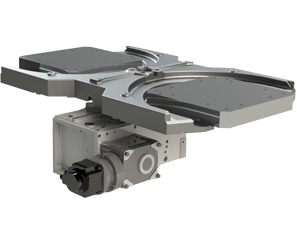 This cam-actuated high-speed pallet changer requires no hydraulics.
The smooth and integrated pallet lift and 180° rotating motion are actuated entirely by cams. This innovated unit runs on a single drive source for less energy consumption. Each unit is designed to customer specifications to fit available space on your machine.

Contact Sankyo for sizing assistance based on your requirements.