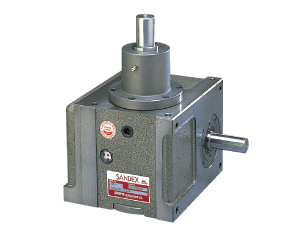 The FH series cam-actuated pick & place unit was developed as a high-speed indexing handler for rotary and lift motions. It can rotate up to 600 rpm, the fastest speed for a pick & place unit. High accuracy and reliability are also ensured.

High speed
Maximum input speed: 600 rpm
High Precision
Indexing accuracy: ±45 sec (6FH and 9FH), ±30 sec (8FH), lift repeatability ±0.05 mm
Flexible Mounting Positions
Index mounts in any position with gearmotor mounting on either side of the index.

LED inspection and taping machines
Crystal oscillator taping machines
Electronic components vision inspection machines
High-speed conveying mechanism for various parts

FH Series Specifications
Housing Size
Symbol
Unit
6FH
8FH
9FH
Indexing Specifications
Indexing Stops
S

-

8, 12, 16
Indexing Accuracy

-

sec
±45
±30
±45
Repeatability

-

sec
45
30
45
Input Speed
N
rpm
Max. 600
Lift
LT
mm
Max. 10
Lift Repeatability

-

mm
±0.05
Options

-

-

Reducer
Reducer
-
Product Weight

-

kg
26
35
65
For details on oscillating specifications, contact Sankyo.