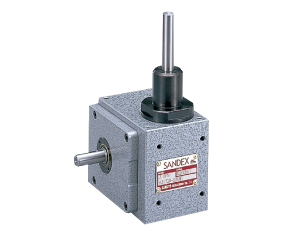 The FN Series is a compact pick & place unit with relatively large stroke and swing for the size of the housing, affording flexibility for a wide range of timing designs. The drive features a roller gear cam with an integral groove on the face of the cam to provide excellent accuracy and speed.

Wide Range of Product Sizes
8 models available, from small to large size units.
Extremely Flexible Design
Lift range: 16 to 80 mm, Max. oscillating angle: 180°
High speed
Maximum input speed: 200 rpm
Flexible Mounting Positions
Index mounts in any position with gearmotor mounting on either side of the index.

Conveying mechanism in CD and DVD manufacturing equipment
Conveying mechanism in manufacturing equipment for automotive parts
Conveying mechanism in pharmaceutical manufacturing equipment, such as ampules.
Conveying mechanism for various automatic machinery

Mini FN Series Specifications
Housing Size
Symbol
Unit
3.8FN
4.5FN
6FN
Oscillating Specifications
Oscillating Angle
φ
deg
0 to 180
Oscillating Accuracy

-

sec
May vary with each application. Contact us for details.
Repeatability

-

sec
60
Input Speed
N
rpm
Max. 200
Indexing Specifications
Indexing Stops
S

-

2, 3, 4, 6, 8
Indexing Accuracy

-

sec
±120
Repeatability

-

sec
60
Input Speed
N
rpm
Max. 200
Lift
LT
mm
Max. 16
Max. 20
Max. 25
Lift Repeatability

-

mm
±0.05
Options

-

-

Drive unit, TorqueLimiter, Mounted timing cam and sensor
Drive unit, TorqueLimiter, Mounted timing cam and sensor
Drive unit, TorqueLimiter, Reducer, Mounted timing cam and sensor
Product Weight

-

kg
4.5
9
15
FN Series Specifications
Item
Symbol
Unit
10FN
12FA
16FN
22FN
10FB
Oscillating Specifications
Oscillating Angle
ψ
deg
0 to 90
0 to 180
Oscillating Accuracy
-
sec
May vary with each application. Contact us for details.
Repeatability
-
sec
90
60
60
60
60
Input Speed
N
120
120
60
60
120
Indexing Specifications
Indexing Stops
S
-
2, 3, 4, 5,
6, 8, 10, 12
2, 3, 4, 6, 8
Indexing Accuracy
-
sec
±90
±60
±60
±60
±60
Repeatability
-
sec
60
60
60
60
60
Input Speed
N
rpm
max. 120
max. 60
max. 120
Lift
LT
mm
Max. 30
Max. 40
max. 50
max. 80
Max. 35
Lift Repeatability
-
mm
Not applicable (provisional: ±0.1)
Options
-
-
Reducer, Drive Unit
Reducer
Product Weight
-
kg
27
70
110
240
27