'SANKYO TEATRO TECNICA' is an exhibition hall where we present corporate information and our latest product applications.
The exhibition hall is divided into two sections: the entrance area where we introduce our company, and the main floor where we show our products. You can watch videos of Sankyo Seisakusho's activities and view items on exhibition.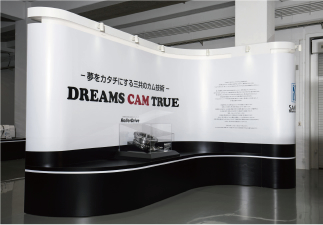 Bring your friends to visit the exhibition hall!
2290 Honjo, Kikugawa, Shizuoka, Japan 439-0018
+81-(0)537-362232
(It is located inside Sankyo Shizuoka Seisakusho Co.)