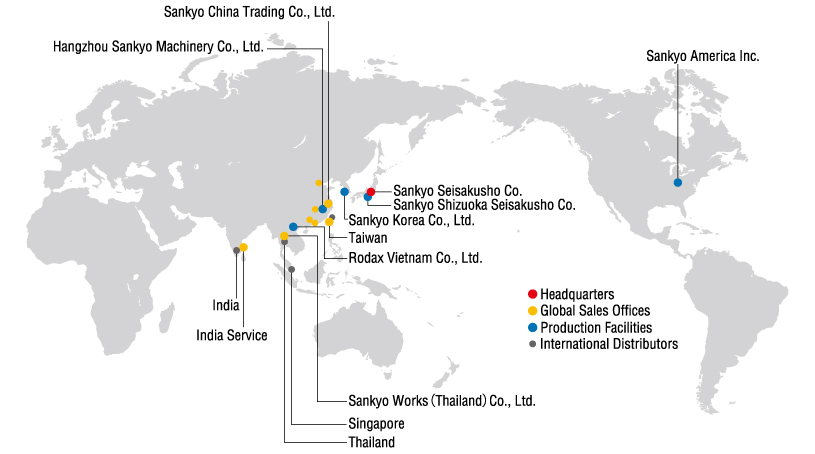 Globally deploy products and services trusted by customers around the world
with its high technological capability
Customers are looking for speedy product supply and service structure.
We set up production organizations in Japan, USA, China, and Vietnam, and expanded production, sales, and rapid service based in each of these areas.
Our big advantage is effective collaboration across our entire group, so all our departments and bases leverage our strengths in each region (including our offices in Japan). This means we can initiate product development quickly, produce quality goods, make sales in good faith, and perform efficient logistics.