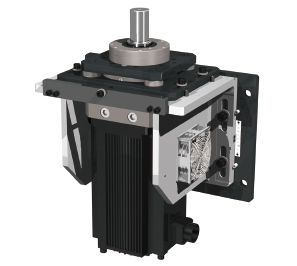 Servo-controlled rotating-core building device is an improvement from the previous mechanical rotating-core building device.
Any angle of rotation can be set freely.
The Servo-dex EVR2 series is an indexing/skewing drive system for rotating the electric motor cores used in home appliances. It is optimal for electric motor core production press lines that make motors for home appliances, such as air conditioners and general-purpose motors.
It reduces mold maintenance by suppressing vibration when stopping a workpiece with high-precision positioning.
This series can easily be controlled using a timing signal, and various control patterns are now also available.
EVR2 Series(3 models)
| EVR2-075 | EVR2-150 | EVR2-300 |

General-purpose models providing basic performance at a low cost
Outstanding reliability due to our original vibration damping design
Supports optional stacking angle settings and various types of control patterns
Stacking operation triggered by the timing signal
Its high precision positioning increases mold life.
The combination of a servo driven feeder and a servodex device results in maximum motor core line optimization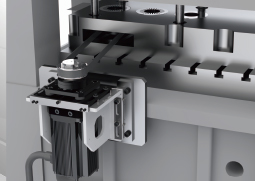 Specification table
Item
Units
EVR2-075
EVR2-150
EVR2-300
Note
Load inertia (standard) (max)
kg·m2
0.05
0.15
1.25
The capacity changes with the load
Rotation angle of the built up core
deg
Any angle
Indexing angle
deg
Any angle
Permitted axial load
N
100
100
100
Load weight
Permitted radial load
N
2,000
3,000
4,000
At center of the output shaft*1
Product weight
kg
125
217
445
Motor capacity
kW
7.5
15
30
*Use a timing belt that has low elastic deformation to suppress residual vibration